Health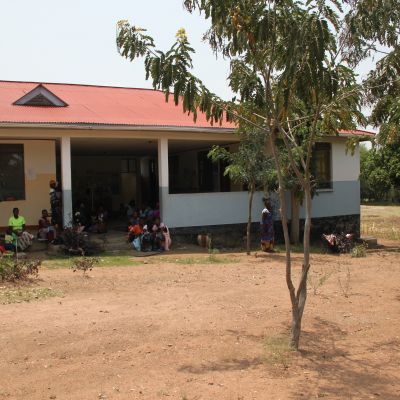 Next to education in the local schools is the presence of health clinics in the villages of high importance, providing people access to the first line of health care such as women who are pregnant, screening of children, and first aid in the case of accidents etc.
We as foundation support in the District of Bariadi a number of health clinics
The "Diana" clinic is one of the clinics, named after Diana a pregnant woman from Ditima, who had to cycle a long way to a clinic to give birth to her child. She did not survive the trip. She and the unborn baby both died. This was at that time one of the main reasons for us to build the health clinic in Ditima and name it Diana.
The Diana clinic in Ditima requires continual maintenance. The glass in many of the windows is broken and needs replacement.
To replace a window will cost €125 for the glass and placement.
A contribution to support this work in the Diana health clinic ?
Would you for example sponsor a window ?
Every amount is welcome
You can transfer your contribution to NL42ABNA0845707302 in the name of Stichting Vrienden van Bariadi. The foundation (stichting) has an ANBI status, which means that your donation is tax-deductable (fiscal aftrekbaar). The tax (fiscal) number is 8161 30 954.
On behalf of the foundation, the workers at the health center and the people of Ditima : thank you very much.